Advanced body checkup every time you weigh-in
Highly-accurate smart scales perform a 30-second scan of your body's parameters thanks to the most powerful sensors of the market
Body Cardio
CLINICALLY TESTED
Developed with cardiologists, Body Cardio is a revolutionary Wi-Fi smart scale that features an advanced body composition and cardiovascular health analysis on demand.
Readings are instantly shown on the scale, also watch your trends and heart health history on the Health Mate app.
Heart health: Indication of your cardiovascular health via standing heart rate
Body composition: Weight (kg, lb, st), weight trends, body fat & water percentage, muscle & bone mass
Seamless Wi-Fi sync: Automatic data sync via Wi-Fi to the free Health Mate app (iOS & Android)
Multi-user friendly: Recognizes and tracks up to 8 users independently
Tailored to you: Opt in to Pregnancy Tracker, use the baby weighing feature, or enable Athlete Mode to meet your specific needs
Life-friendly features: Ultra-thin design, rechargeable battery, localized weather forecast & previous day's steps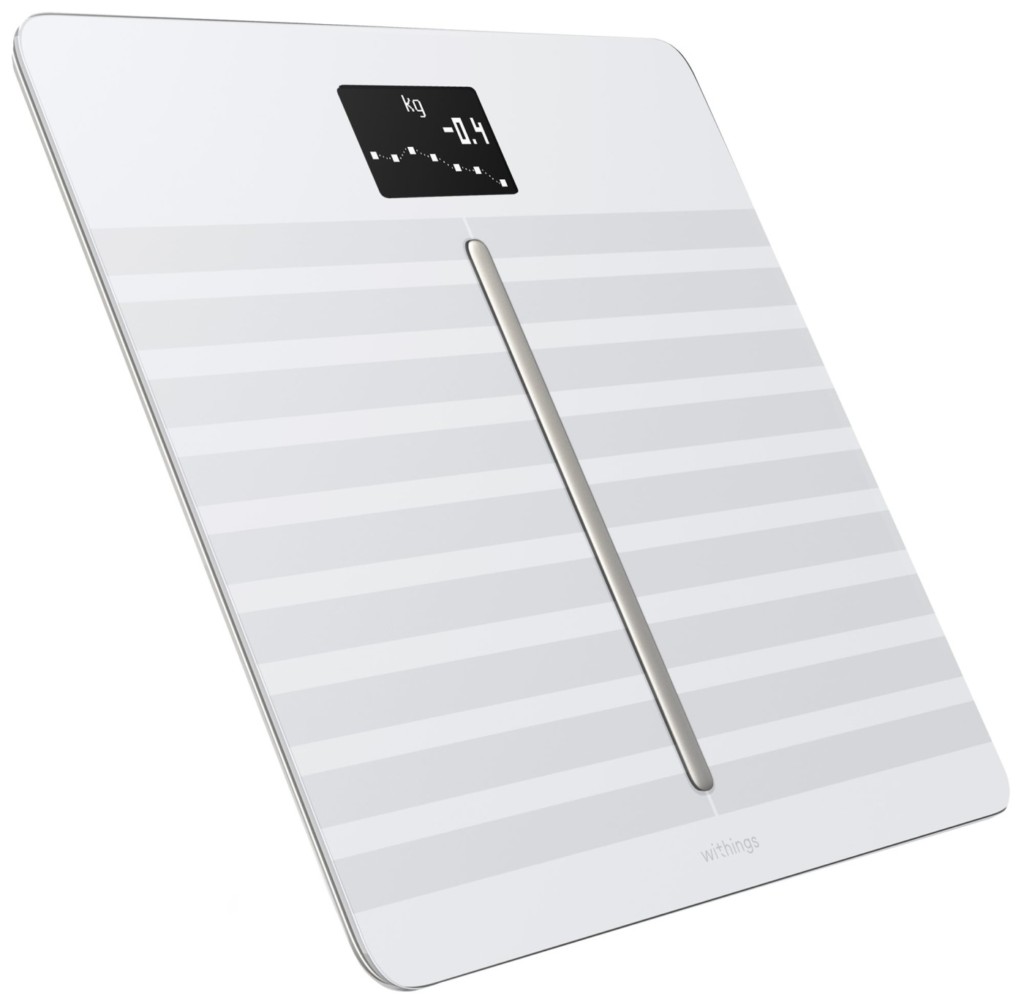 Track, visualize, improve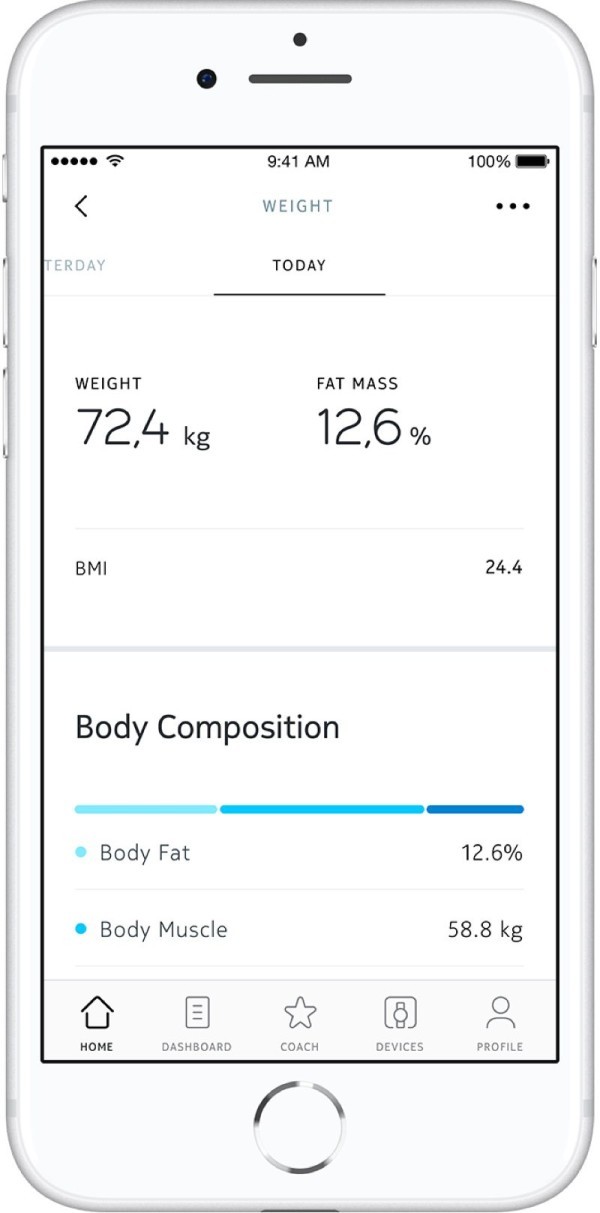 People who set a weight goal in the app report losing twice as much weight. When you set a goal, Health Mate coaches you with tips and encouragement to help you reach your objective.
Every weigh-in appears in the Health Mate app automatically, via WiFi or Bluetooth sync. With your weight, body composition, and heart health history, you can see what works, reinforce positive behaviors, and stay focused on the big picture.
Activity tracking
Know where you stand and get inspired to move more: activate step tracking on your phone in the Health Mate app or with a Withings watch. You can even connect your favorite partner app: data can be fetched from Apple Health, S-Health, and others.
Goals
You can set your daily step goal, and then also assign activity-related weekly goals to keep yourself on track. Want to dance at least once a week and play tennis twice per week? It's easy to set it, and then get rewarded when you make your goals.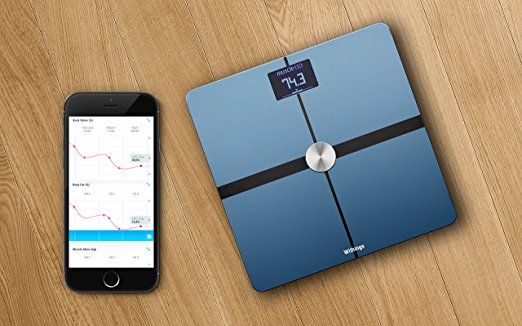 Leaderboard and badges
Link up with friends and family to experience the definition of healthy competition. You'll enjoy seeing the rankings and get rewarded for your progress. Plus, the data shows that people who challenge one or more friends in the Health Mate app leaderboard end up walking 25% more!
Workout report
After a sport session, get a full report on your activity: Heart Rate zones, duration, calories burned, fitness level via VO2Max, and GPS path.