Remote Jobs
&
Onsite Work in Nature on the Water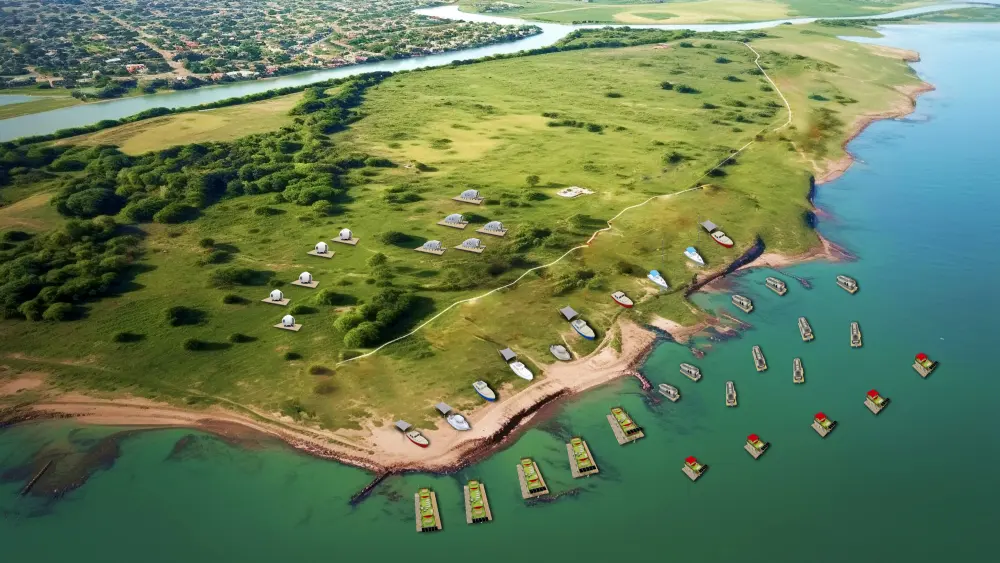 NaturaReserve Water-based Glamping and Floating Eco Resort is an eco-conscious oasis situated on picturesque waterfront property, offering a harmonious blend of luxury and sustainability.
We specialize in creating unique water-based glamping experiences, where guests can enjoy luxurious accommodations on boats with cabins, surrounded by the serene beauty of natural water bodies. As part of our innovative vision, we plan to introduce a phased approach to expand our offerings and introduce Houseboat-Yachts, offering an unparalleled fusion of yachting luxury and eco-conscious design on tranquil waters.
Our resort is dedicated to promoting responsible tourism, and environmental conservation, and providing unforgettable guest experiences. With a commitment to sustainable practices, our team strives to create a sanctuary where guests can reconnect with nature while leaving a positive impact on the environment.
Work with us and activate your restful, "Blue Mind" state of mind.
Working on the water provides the means to get outside of daily routines, allowing our brains to reset. Being on a boat promotes physiological and psychological changes spanning health and wellness, awe and wonder, creativity and play, happiness and relaxation.
Part of our team works onsite with our Houseboat-Yachts. Key benefits are:
Live and work in nature close to the water
Meet new people
Learn new skills
Experience new lifestyle of sustainable living
Remote Workforce
Positions that do not require working on site are remote based. With NaturaReserve, you can work from anywhere under flexible working hours with no daily commute, saving time and cost, in addition to lowering your carbon footprint.
Career Advancement
As a growing company, we take pride in working with people who want to grow and develop along with us. There is always room for advancement and potential to capitalize on new opportunities within NaturaReserve.
Training and Support
We provide training and extensive support to make sure you can be as successful as possible as a team member at NaturaReserve.
Work with People from All Around the World
You will be working with a talented international team. Expand your network, meet new people and experience new cultures on a daily basis.