Inspired engineering that drives you forward
Cardio that changes you
Discover an immersive cardio experience that will keep you coming back for more. Expand your comfort zone with a mix of cardio and strength studio classes alongside the elite Peloton tread team.
BRING THE STUDIO HOME
Feel the energy of the studio with weekly live classes and thousands on-demand. All without leaving the comfort of home.
CONNECT AND GROW
Get motivated by live class metrics, instructor shout outs, and high fives with other Members as you sweat together.
TRAINING PROGRAMS AND CHALLENGES
Commit to a fitness-focused goal and earn badges for completion
Find your motivation with Live Ride features
REAL-TIME METRICS
See your progress from every class including heart rate, resistance, cadence and output
MUSIC MOTIVATION
Ride to the power of instructor-curated music and save songs from class to your playlist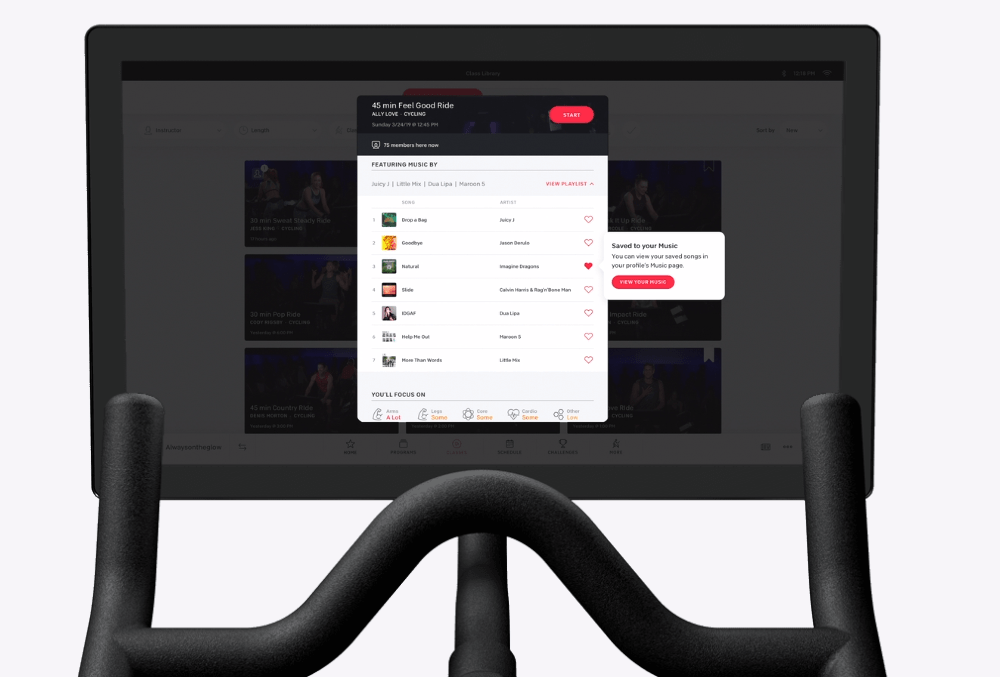 NEVER RIDE ALONE
Ride with other Peloton Members live and on-demand. Send high fives and filter by followers, age, or gender. Get what you need to meet your goals, with a mix of running, strength, toning, cycling, yoga, meditation, and outdoor workouts.
Unlock all the benefits of the Peloton experience
With 10+ workout types streaming on-demand, discover new ways to conquer your goals, on your time
Access thousands of live and on-demand classes from your phone, tablet, TV, and more with the Peloton App