Floating Tavern On Lake Travis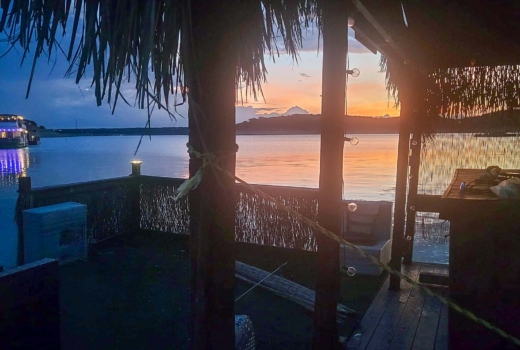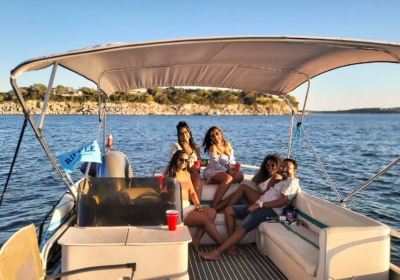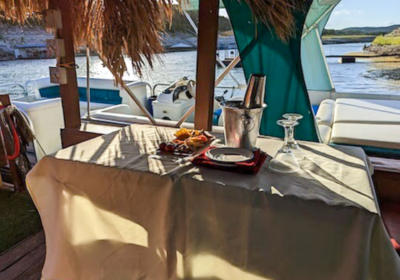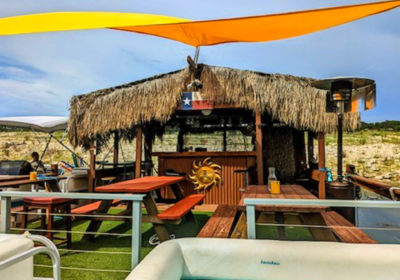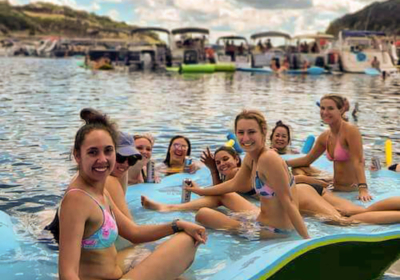 Are you looking for a unique date night experience? The Floating Tavern is available Sunday through Thursday for semi-private date night experiences.
For a limited time, the price is $350 per couple which includes water transport to the tavern from our location (on the Comanche Trail), dinner for 2, Mixoloogy and a solo artist musician. Please note that other couples may join the experience, but capacity is limited to a total of 5 couples.
Important Details
$350 per couple ($175 per person)
Pick up at 7:30 at 6550 Bob Wentz Park Rd, drop off at 11pm.
Live music included
Requires 24 hours notice
Looking to host a private event? Patrons who wish to host their own event may book the Floating Tavern exclusively for a minimum of $1,600 which includes complete usage of the facility for up to 20 people, water transport, captains & staff. Alternatively, the Floating Tavern provides people with a sunset excursions, food, mixology and live music for $3,300 (or 165 per person). It's the coolest new way to host dinner for corporate outings, birthday parties, bachelorette/bachelor parties!
Important Details
Minimum cost of $1,600 for 20 people (catering and band not provided)
Minimum cost of $2000, or $165 per person, for fully catered events
Pick up may be split into 2 boats based capacity.
Bookings by phone only.
Requires 48 hours notice.
Facility provided with staff, boats, ice & mixology in all bookings!
We're open to the public on Friday and Saturday nights with a total of 20 seats available. Groups will be picked up at 6550 Bob Wentz Park Road (near the Oasis), and taken to our super cool floating tavern where you may bring your preferred drink selections to our loaded mixology station and be served by our staff using fresh orange juice, limes and other alkaline mixes. Complimentary tapas are served right off the grill while live music acts "set the stage" for your entertainment. Pick ups at 7 and 8pm with drop offs occurring from 11pm to midnight, some groups may request to stay later if it's just too much fun to call it a night!
Important Details
$135 per person.
Two pick up times at 7pm and 8pm, drop offs starting at 11pm.
Live music solo artist (sometimes we bring in a bigger group if the tavern is sold out).
Bands and bartender tips are not included in booking price, so please bring some cash or a phone for Venmo.