Medical Grade Disinfection Cleaning Protocol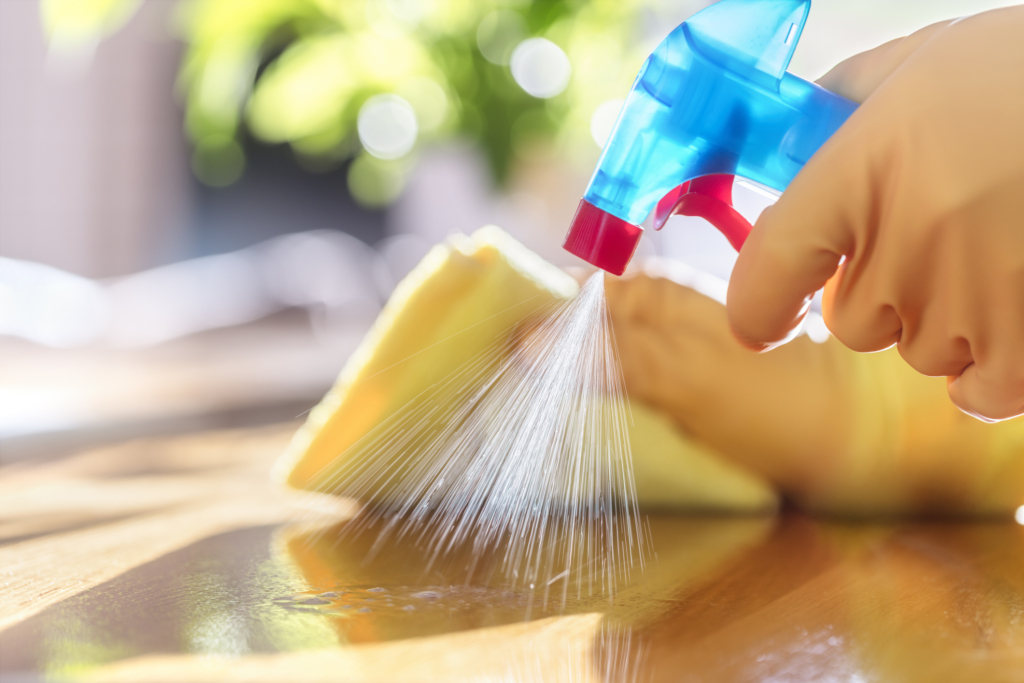 Clean Properties using the highest standard non-toxic environmentally friendly cleaning products
Cleaning reduces germs, dirt, and impurities by removing them from surfaces or objects using soap or detergent and water to remove up to 98% of bacteria and 93% of viruses from surfaces using microfiber and water in tests published by the EPA.
Following the advice of environmental health scientists, the cleaning protocol includes:
Cleaning products: Use of eco-friendly, non-toxic, heavy-duty cleaner and degreaser
Clean and clean again: Increase the frequency of cleaning public areas
Laundry: All covers, linens, towels are laundered between every stay
Disinfecting uses chemicals to kill 99.99% of germs on hard, non-porous surfaces or objects. Dirt and organic material make some disinfectants less effective, so thorough cleaning is necessary before disinfecting.
The disinfecting protocol includes:
Cleaning staff:  Disposable gloves, face masks and gowns will be worn for all tasks in the disinfecting process
High-touch areas: Thorough disinfection of light switches, door handles, TV remotes, door microwave, and elevator buttons
Tools for disinfecting: Microfiber cloths, microfiber mops for floors, dry vapor steam cleaners
Hand sanitizing and cleaning wipes: Provided at each property
Clean air: Dyson Air Purifier and disinfecting plants guarantee pure air
Innovative disinfection technologies: We are using the help of new technologies, like electrostatic sprayers and ultraviolet light to sanitize surfaces and objects
All surfaces: Disinfected with an EPA-registered household disinfectant